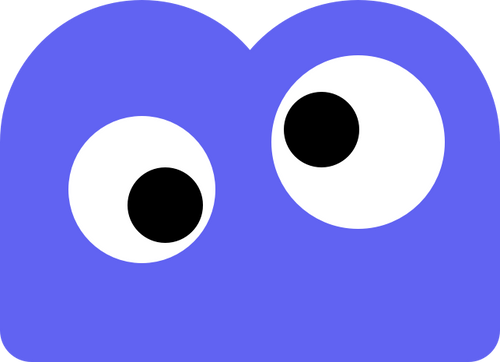 Award-Winning Cooperative Games
Regular price
Sale price
$79.00
Unit price
per
Sale
Sold out
Empathy Lab l Decision-Making Game l Teamwork Game
The best Eco-Friendly STEM kits that help kids develop essential life skills and become future-ready! This influencer's fav focuses on social-emotional skills that are more related to the community and world around us. Become a better world citizen and better me through mind-boggling challenges!
Develop social skills, tackle real-world problems, and become a future leader driving meaningful change.

Empathy Kit: Ocean pollution experiments, Oil-spill model, Recycling STEM projects 

Decision-Making Kit: A story-driven strategy game (Peter Pan), 48+ scenario planning cards, a 3D crocodile spinner, and quality wooden building sets 
Teamwork Kit: E

lectronic motor drive cooperative game set that fosters mindful listening, turns taking, 

and resolves conflicts
View full details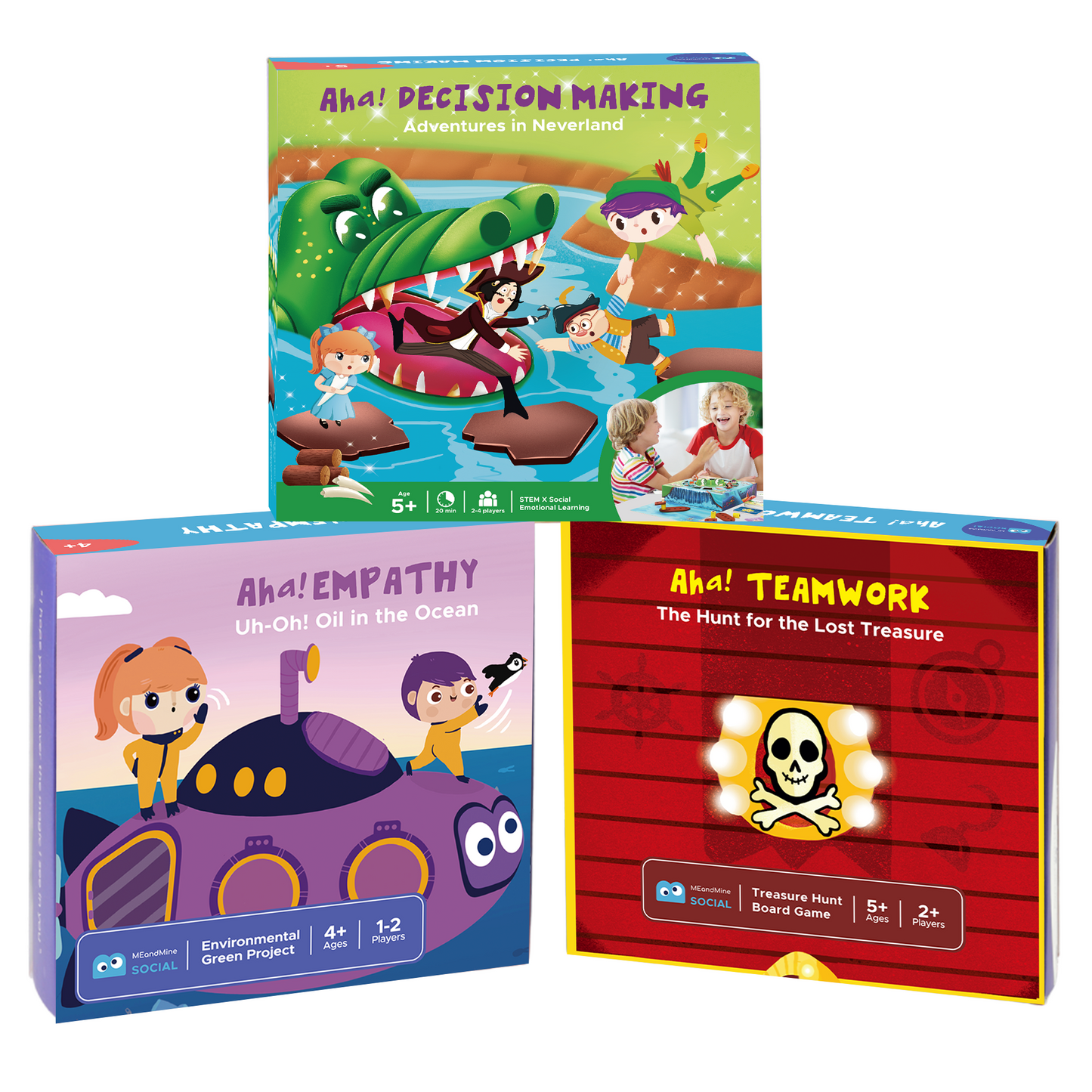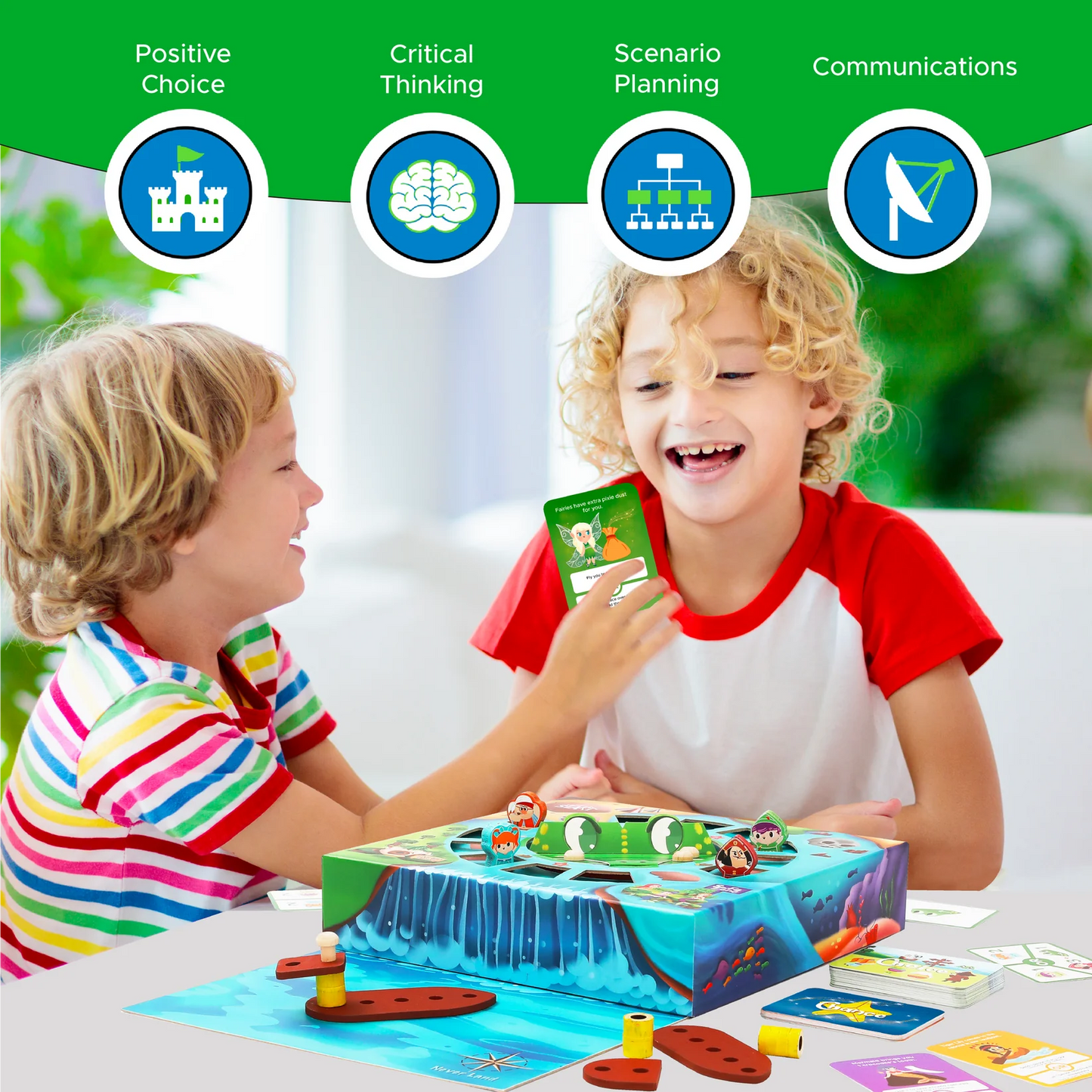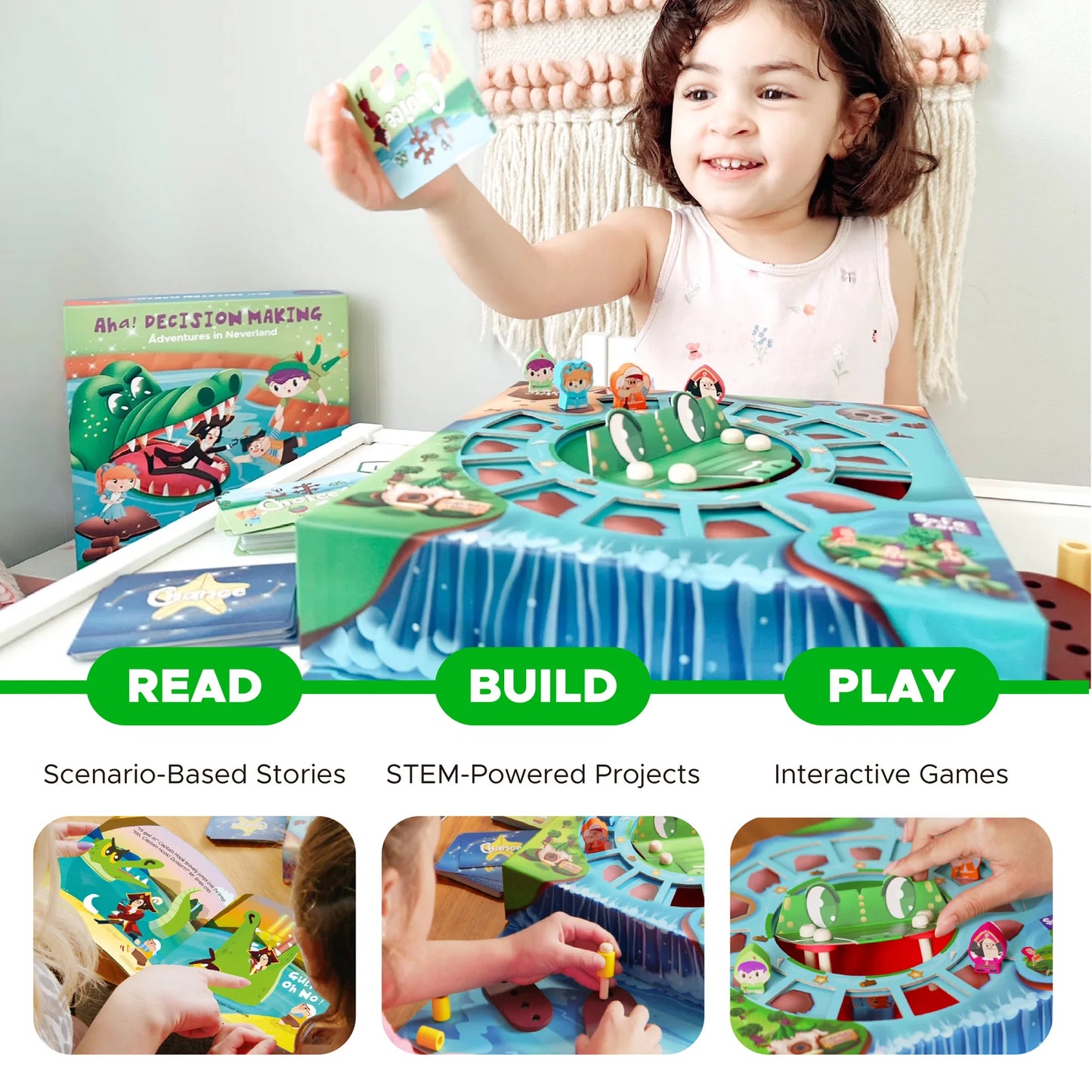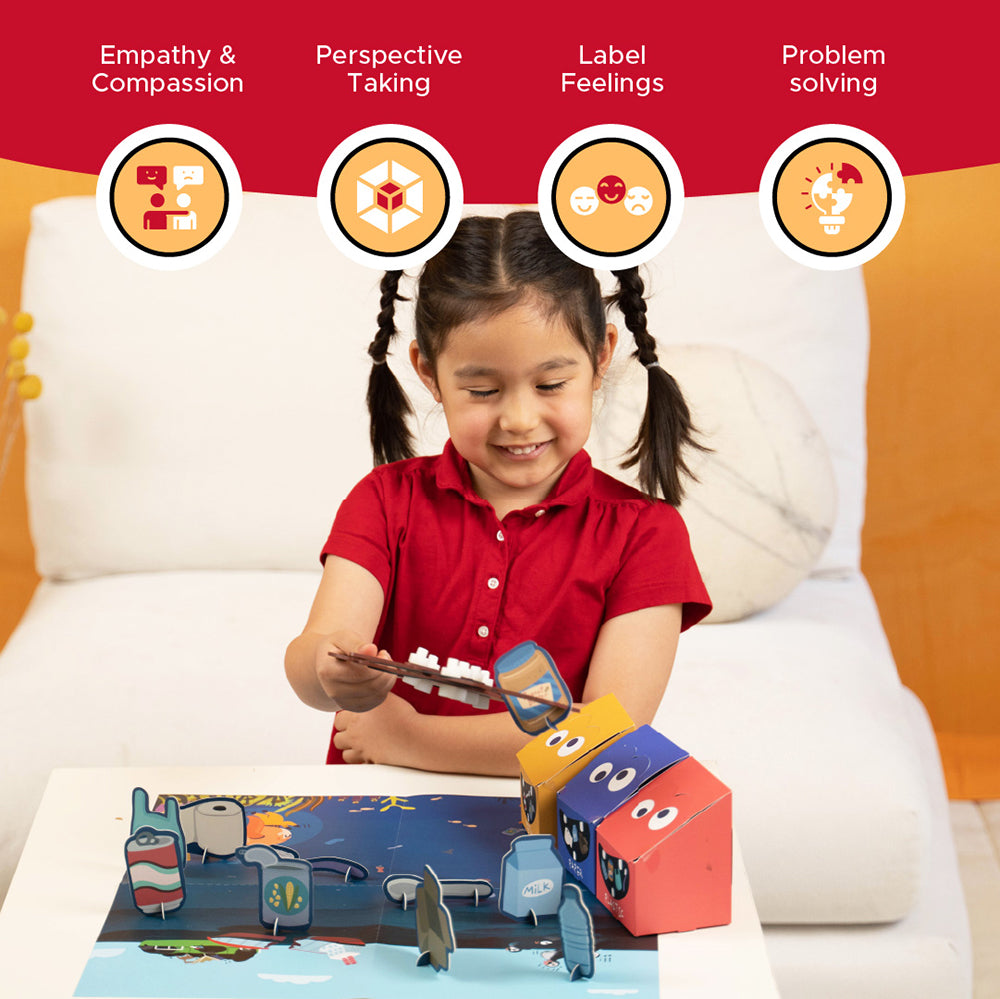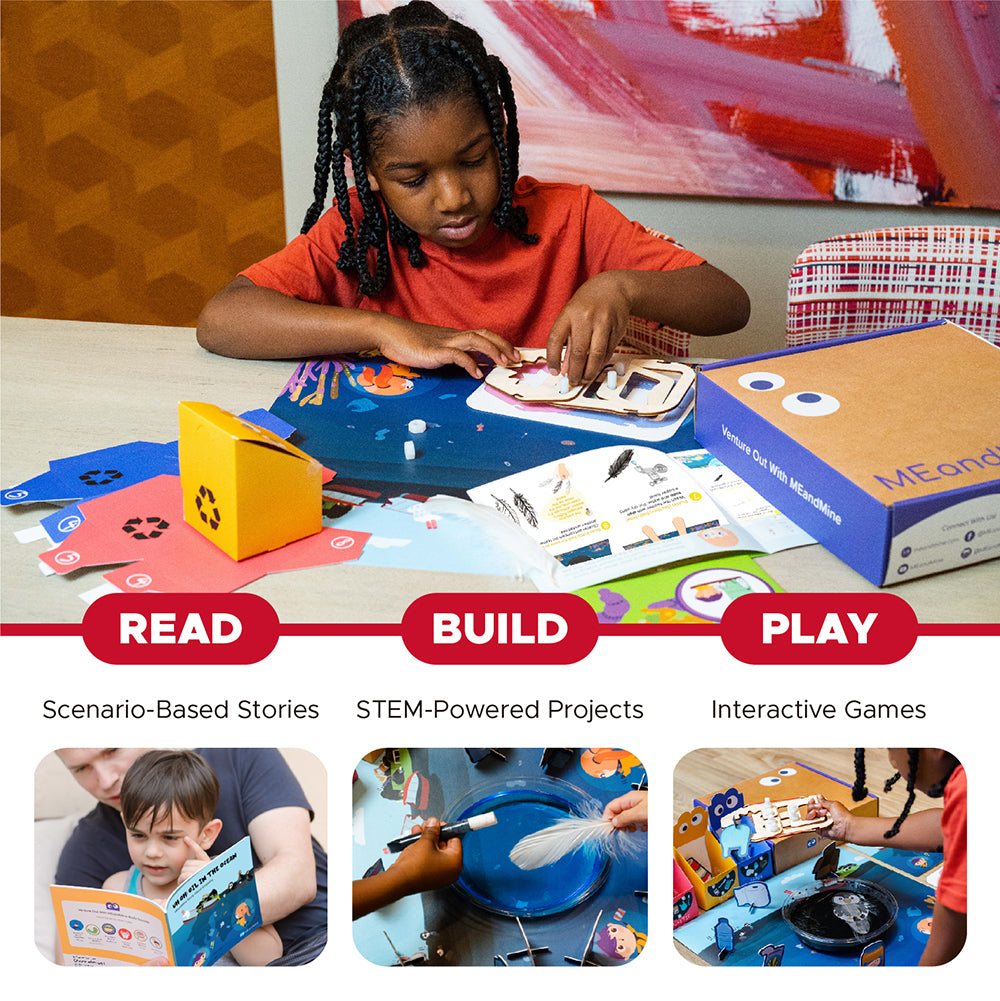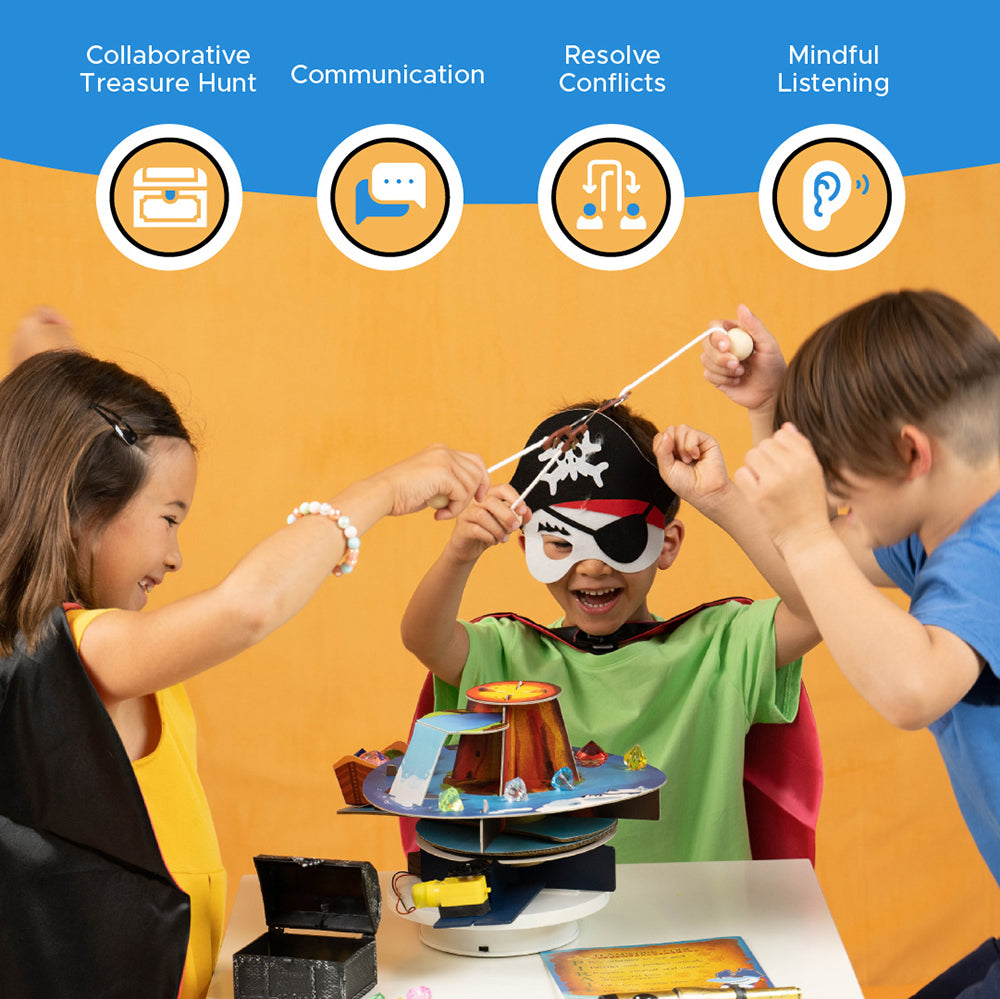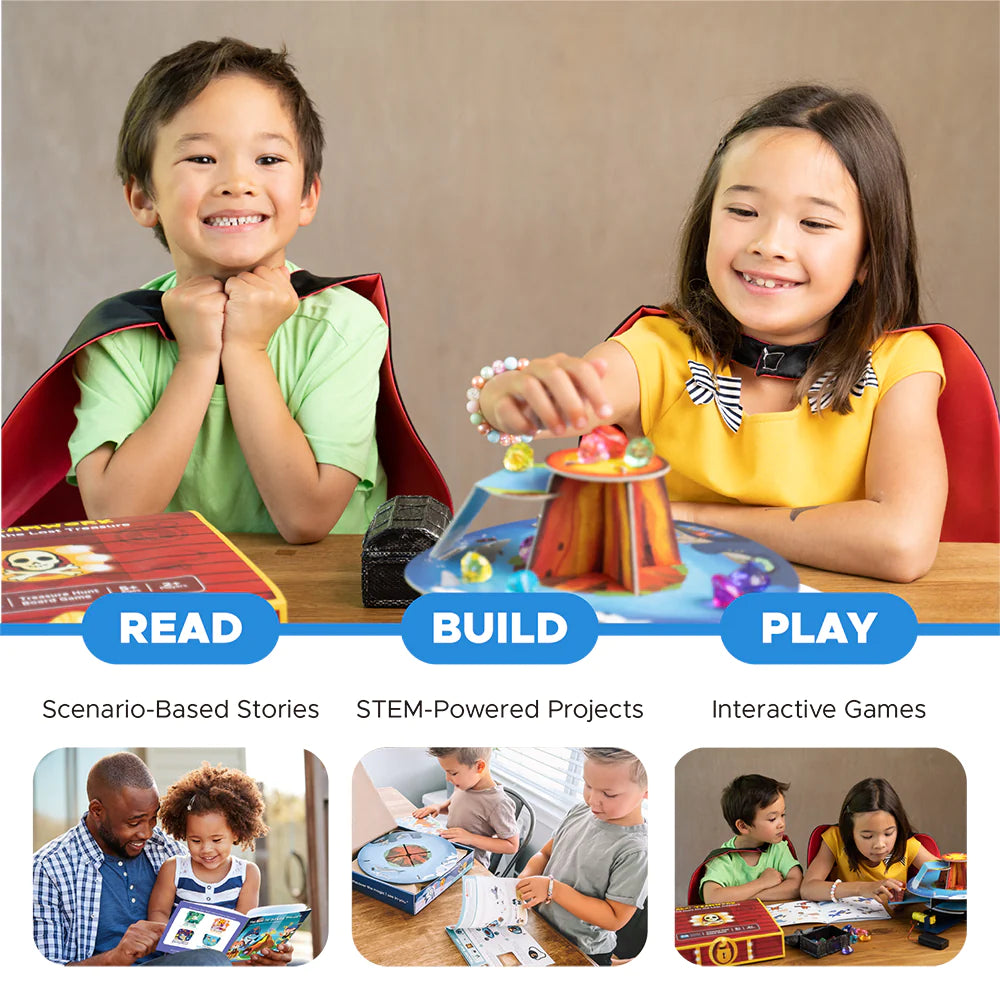 What's in the box
Online Learning
Empathy Lab

Read an ocean pollution story. Explore oil-spill model. Build the trash grabber and recycling bins.

Decision-Making Strategy Game

Read a Neverland story. Build 3D spinning mechanics and wooden set. Explore 48+ scenario planning.

Teamwork Cooperative Game

Read a treasure hunt story. Build motor-drive game mechanics. Master communication skills.
Online Learning
Scan the QR code on the instruction booklet to get full access. Entrust your kids' education to the professionals!
What Kids Will Learn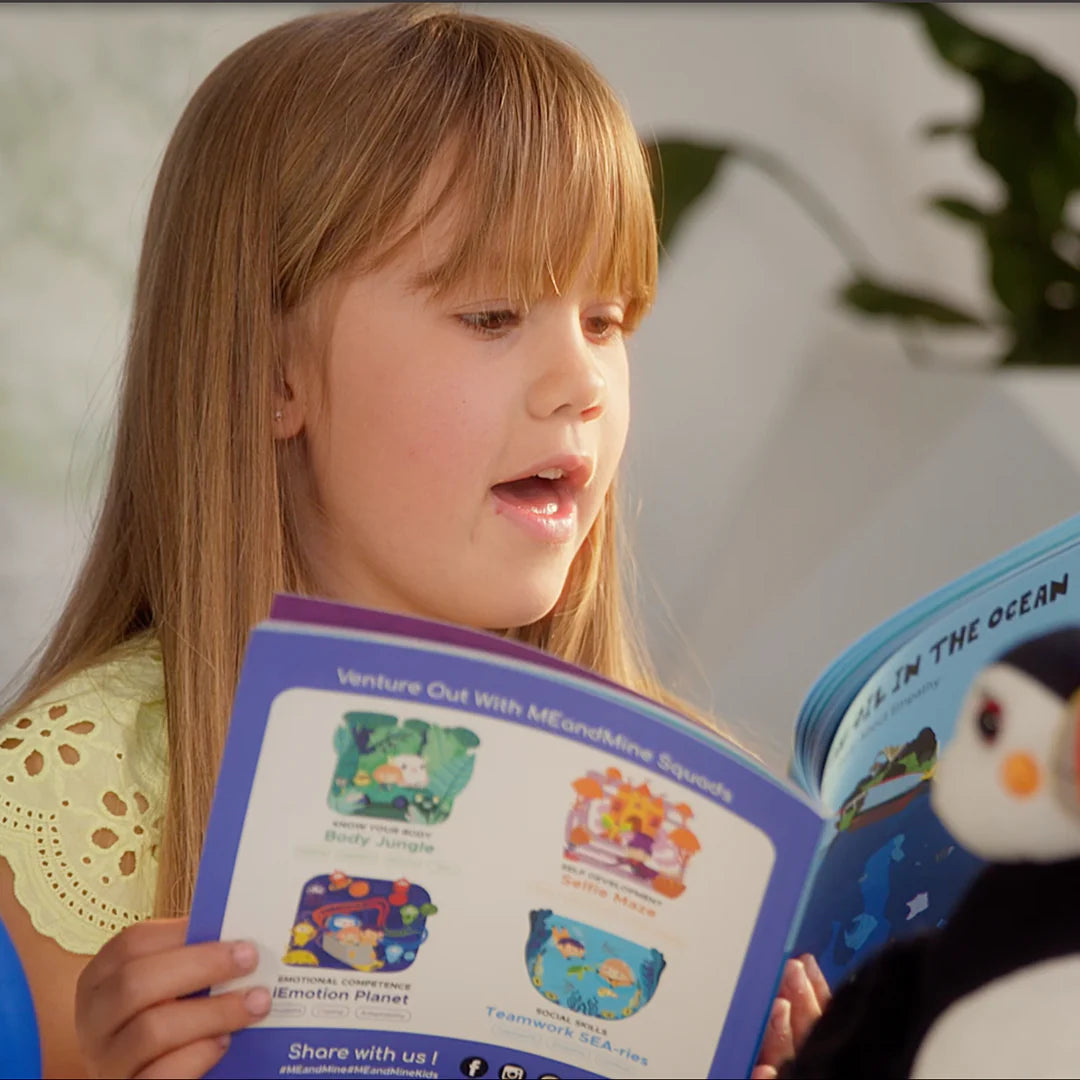 The Power of Science
Read the story about ocean pollution and learn the science behind this irreversible crisis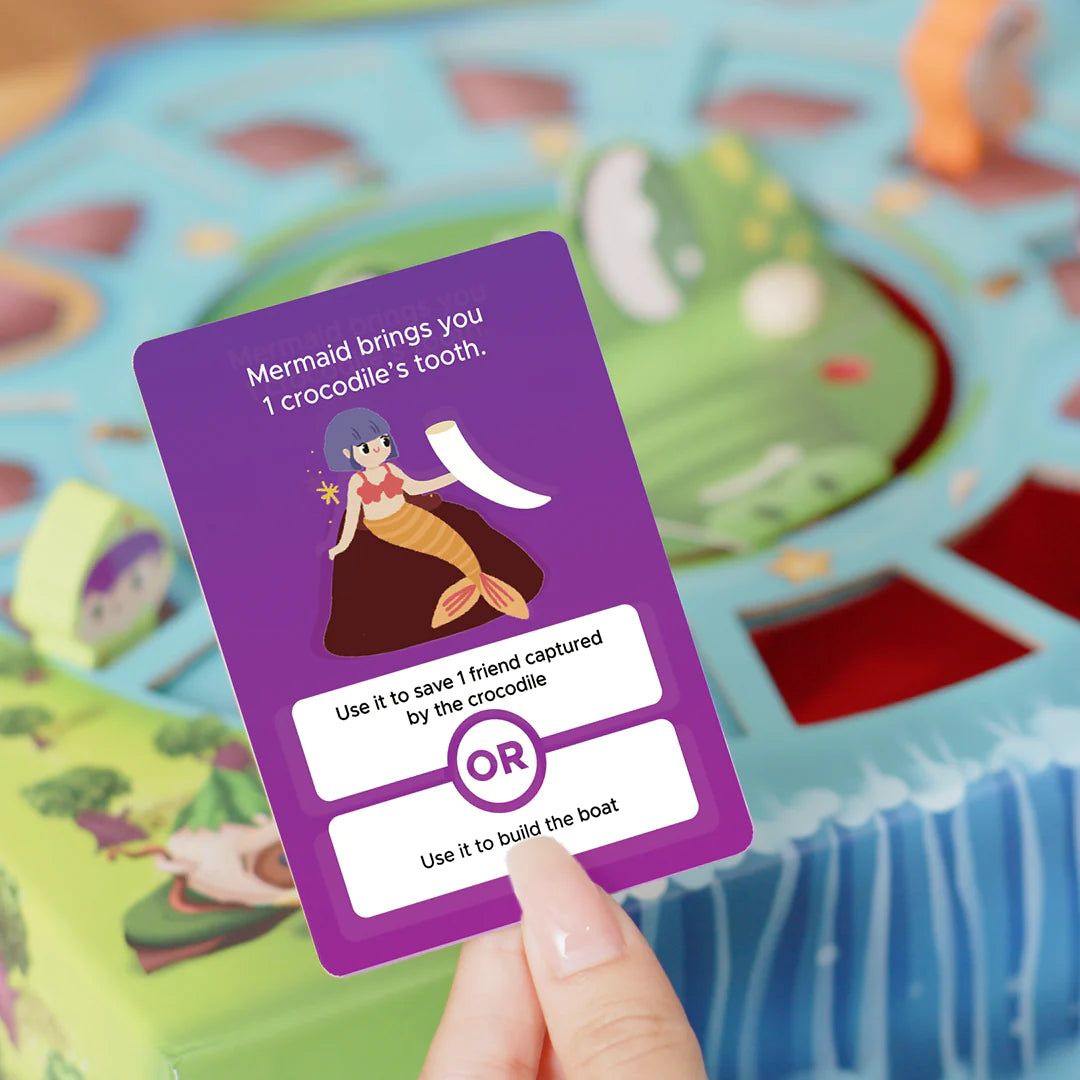 Scenario Planning
Feel more confident in their ability to handle unexpected situations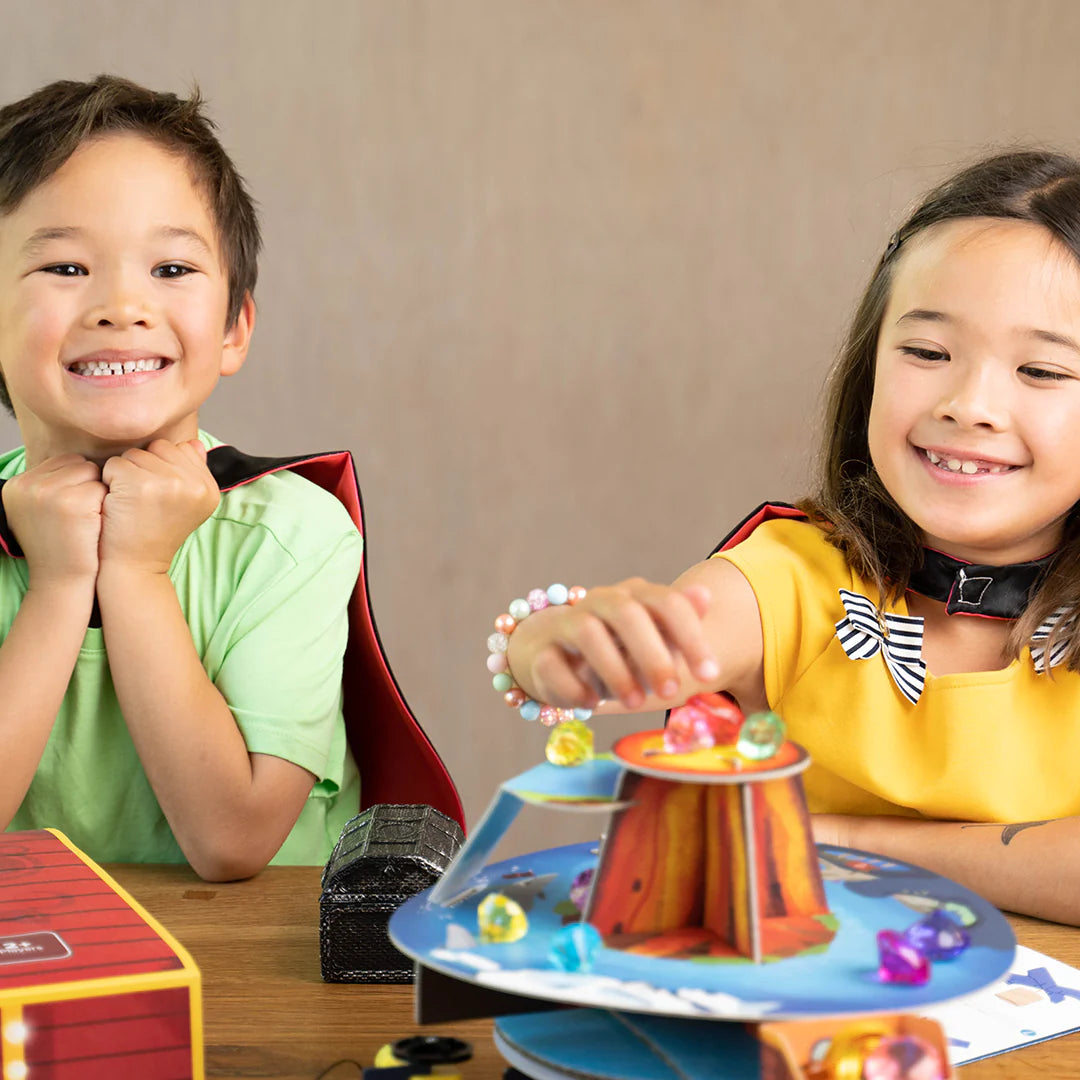 Communication Skills
Practice listening, turn-taking, idea-sharing, and collaboration through this 2-3 player game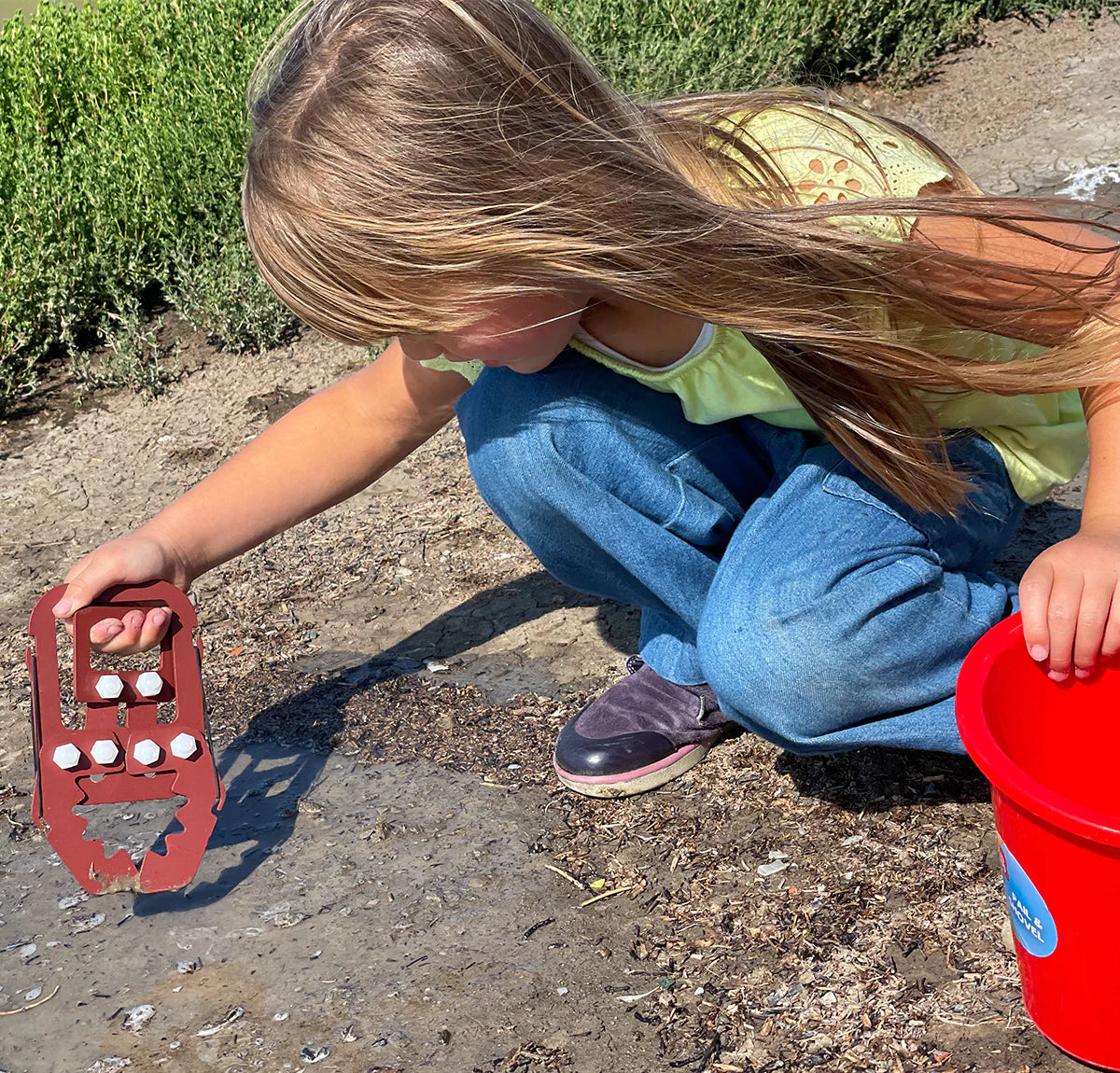 Positive Behaviors
Go beyond the pretend play and become a change maker for the world we live in
Extend your learning with a subscription
Ages 4-7

Explore Our Award-Winning Play Kits

Better STEM Greater Purpose

The interactive nature of STEM learning opens up countless social-emotional learning opportunities for kids 4-8, the prime time for intellectual and emotional development. MEandMine's unique STEM X SEL integration helps kids grow into well-rounded problem solvers.

Gift a Subscription

Ages 4-7

Explore Our Award-Winning Play Kits

Gift a Lifetime of Learning

Emotional learning is the gift that keeps on giving. We support a strong foundation for lifelong emotional wellness and help kids shine bright with confidence, self love, and the world around them.

Gift a Subscription

Ages 4-7

Explore Our Award-Winning Play Kits

100% Fun Guaranteed

Play is our brain's favorite way of learning. Our products are kid-tested for maximum fun and engagement. Brighten a playdate with our interactive play kits and enjoy the power of giggles!

Gift a Subscription