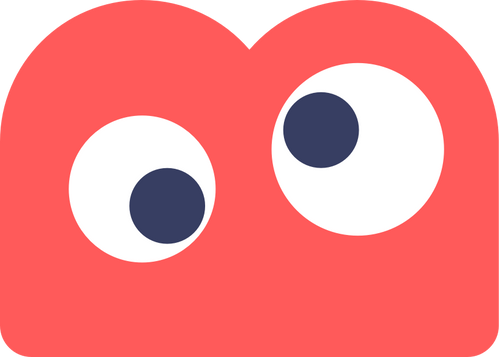 Superhero Rescue
Regular price
Sale price
$29.95
Unit price
per
Sale
Sold out
Kinetic Energy Projects | Ages 5-8
Forest is on fire! Build a balloon-powered speedy shoe, pump up muscles with energy, and go full speed on a rescue mission to save the forest from fire. This action-packed adventure encourages kids to learn about body science and keep fun exercise routines!
Learn about our muscles and how to better utilize our energy

Build 2 hands-on STEAM projects, and play speedy shoe racing

Learn the importance of exercise, and promote healthy habits

Enhance hand-eye coordination and refine motor 

skills
Aligned with National STEM K-3 standards
View full details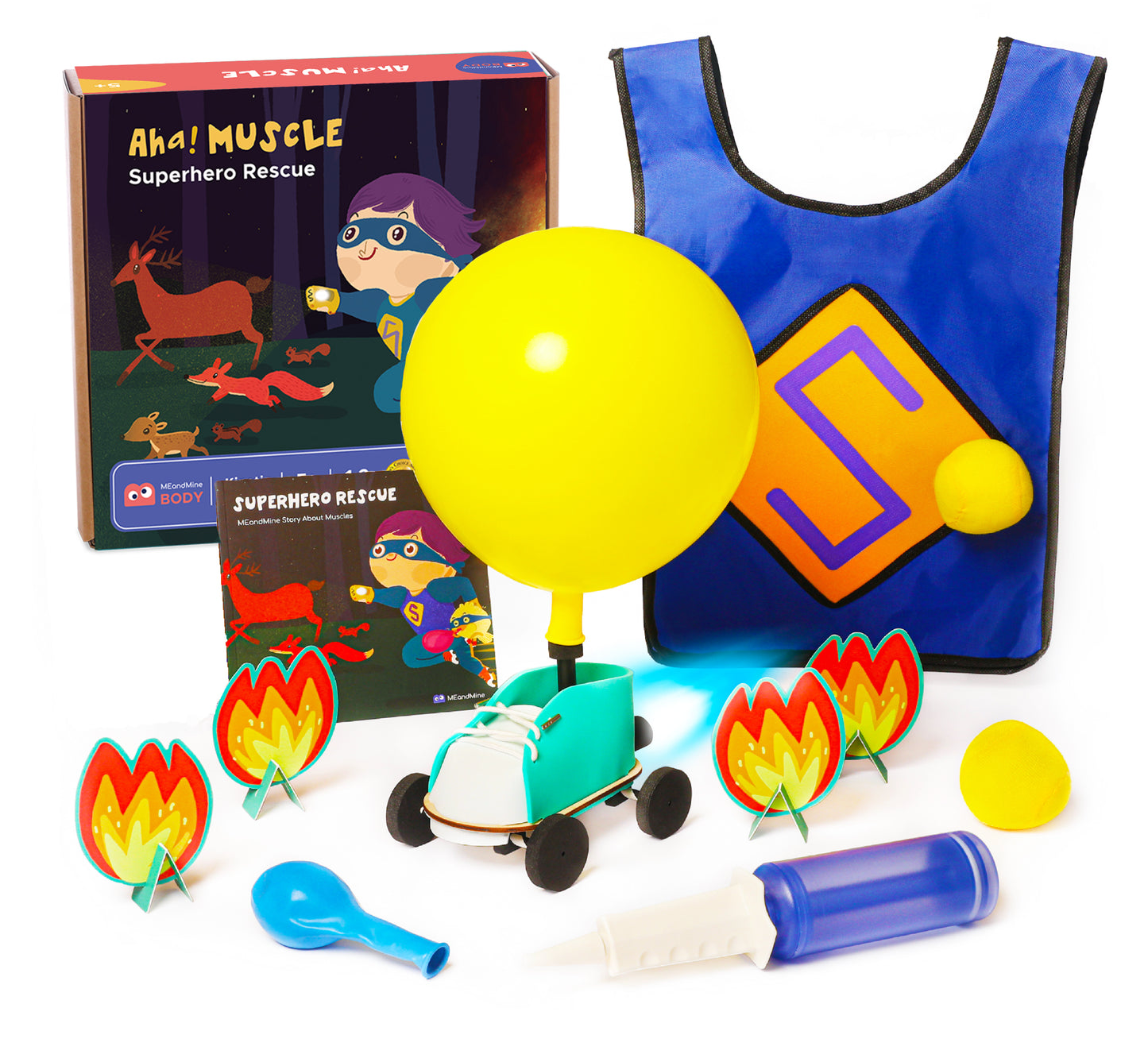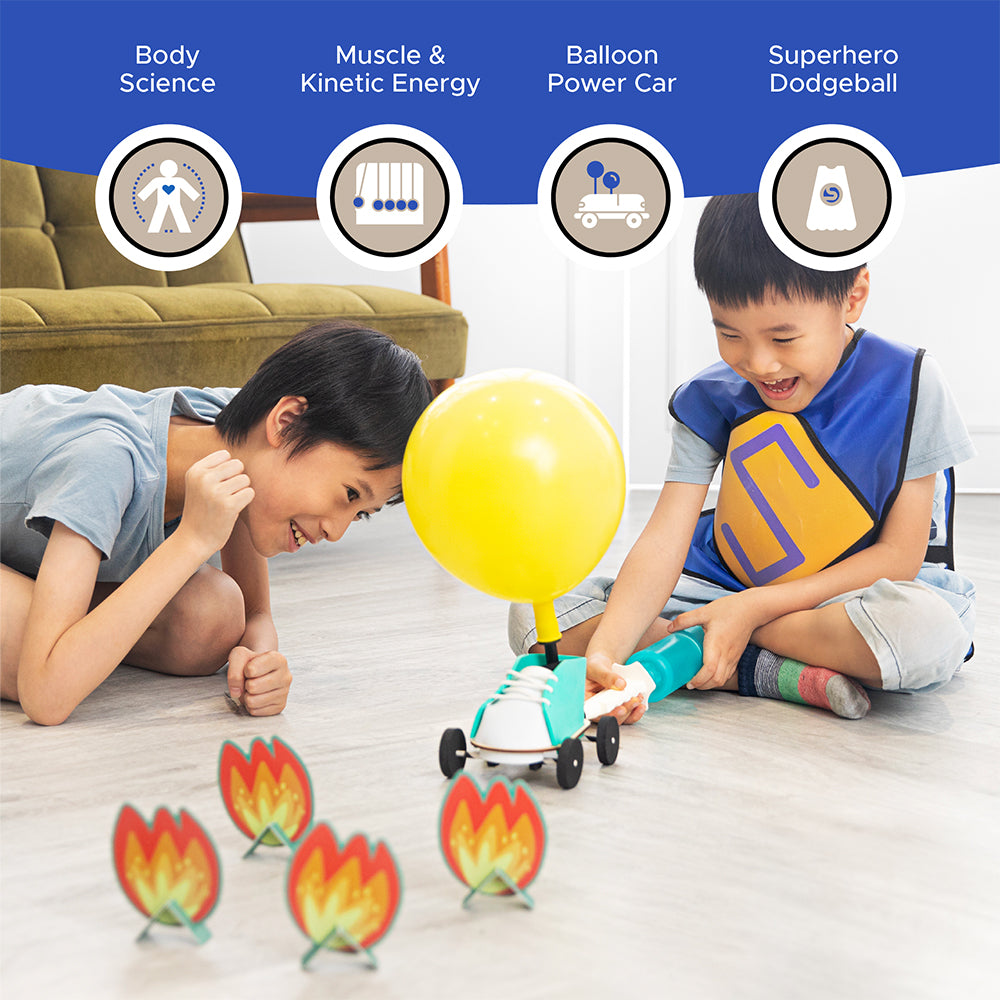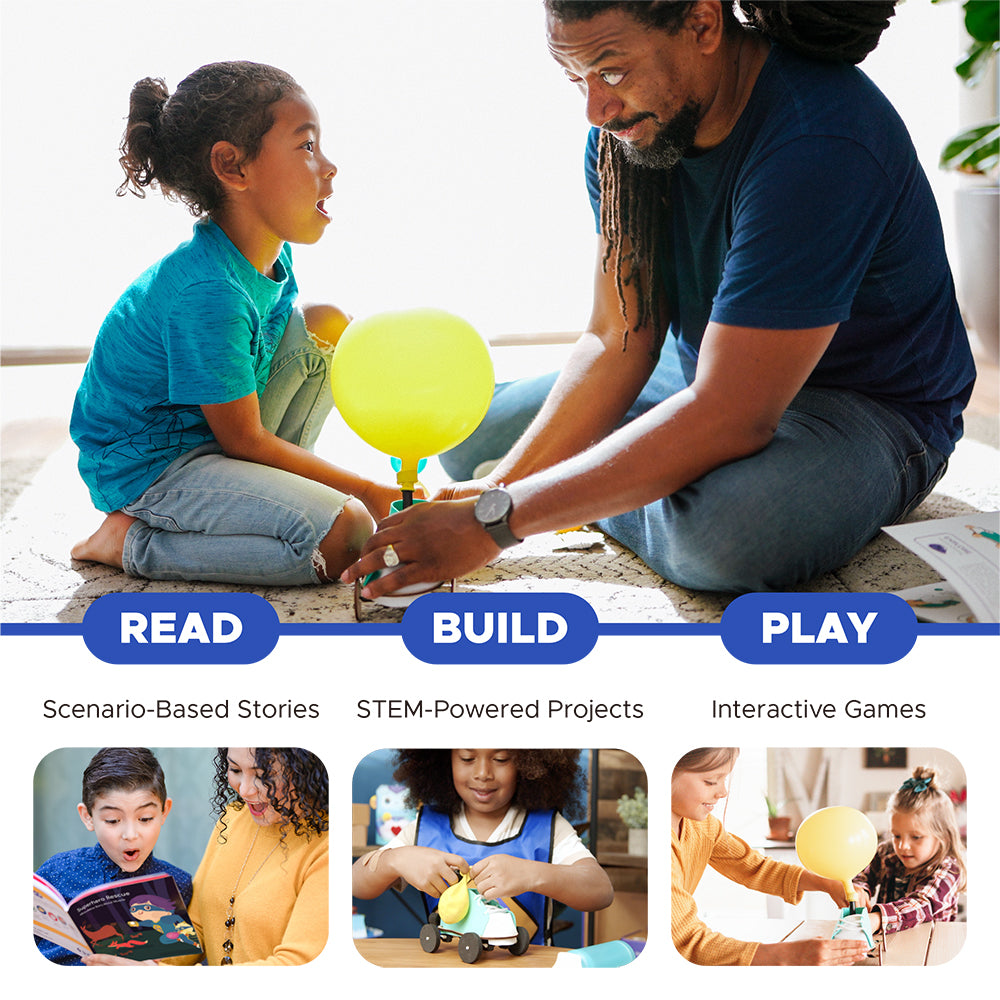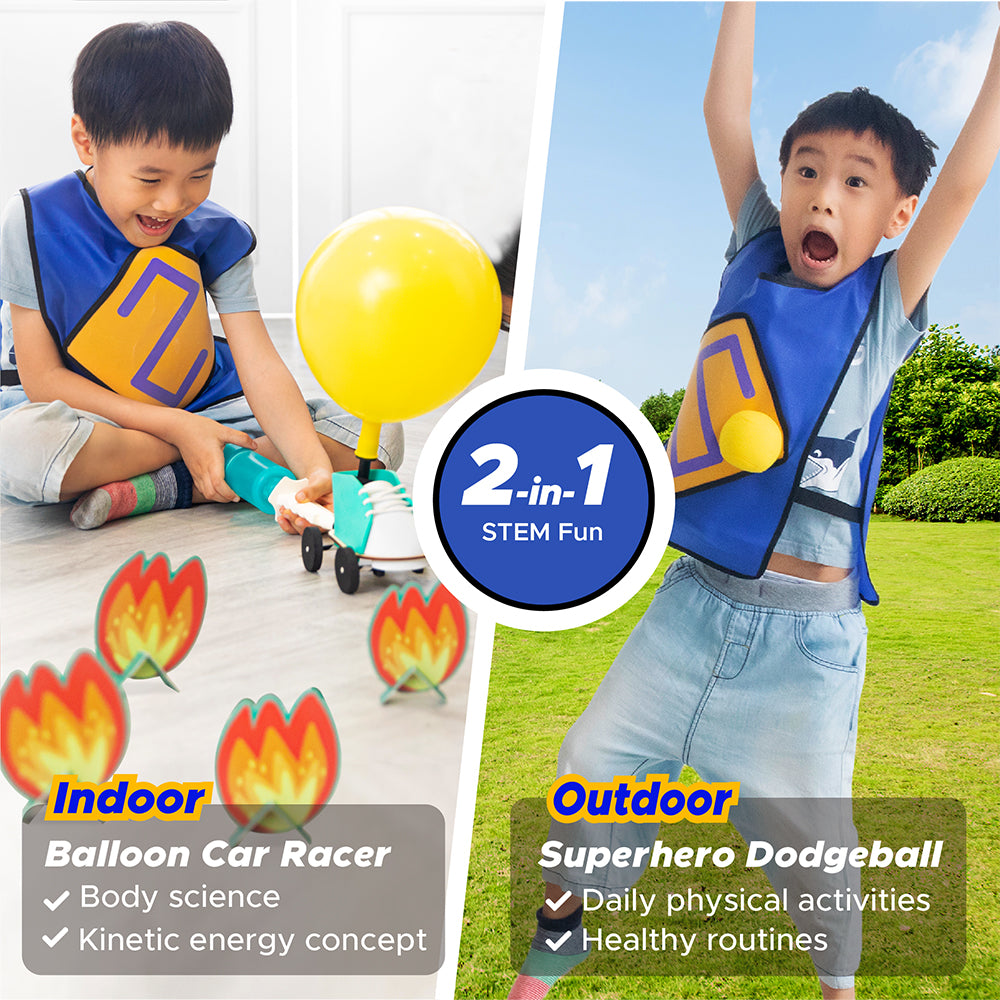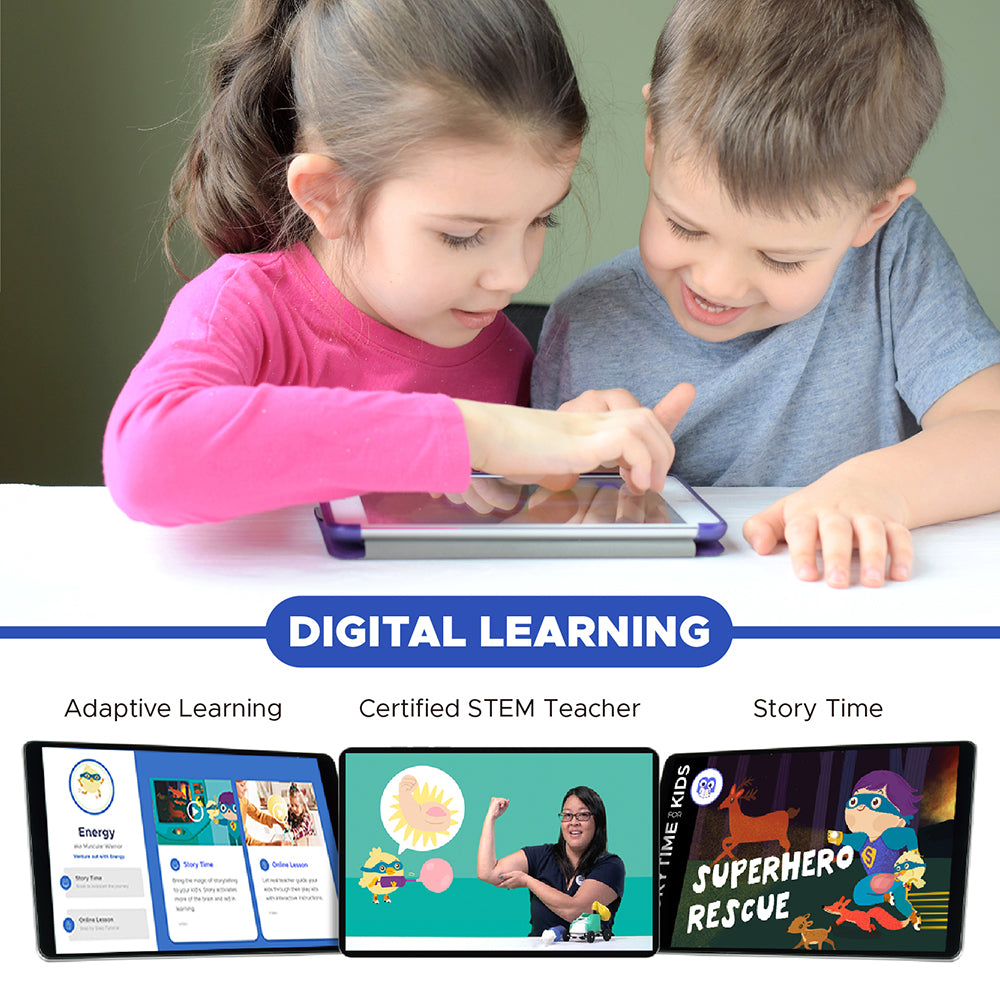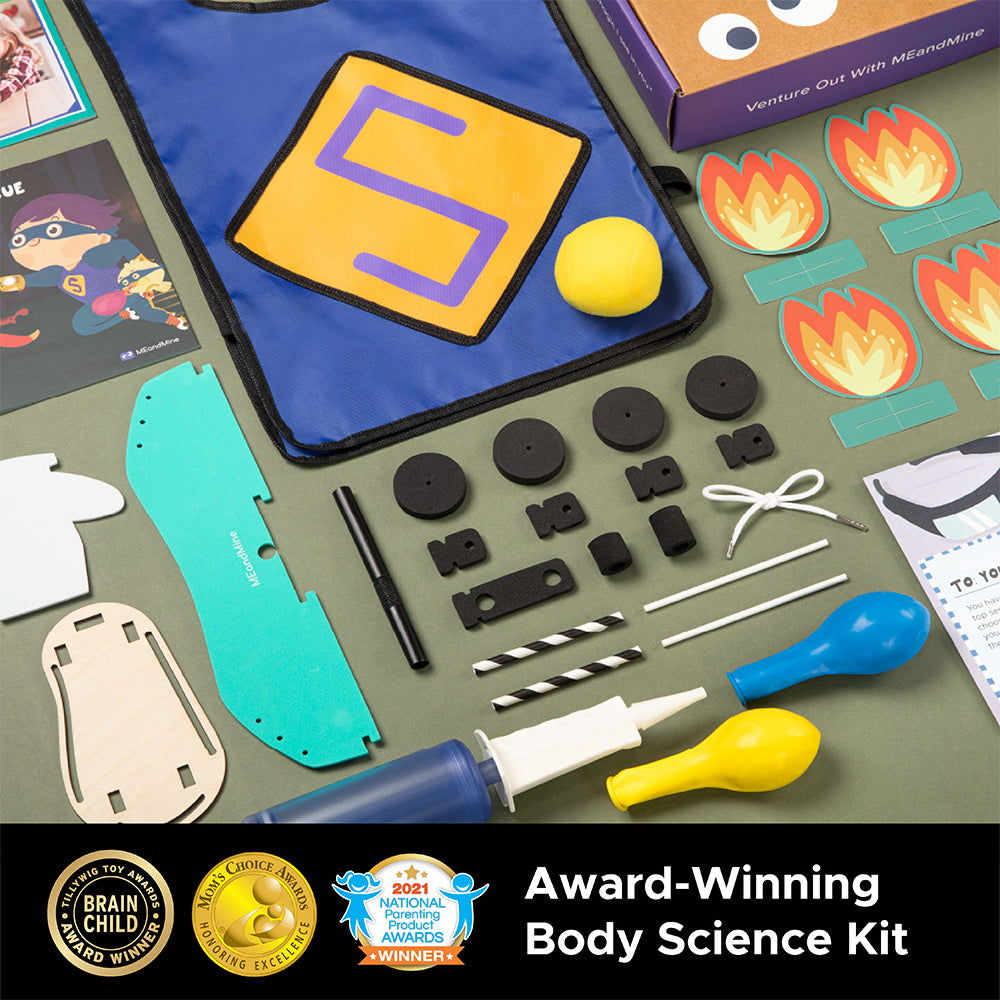 What's in the box
Online Learning
Spark kids' curiosity to find out what they are made of and what they can do to take care of their bodies.
Body Science Story

Read a 32-page beautifully illustrated book and learn how our muscles work with energy

STEM projects

Build a balloon power car and learn the basic concept of kinetic energy

Superhero Dodge Ball

Play the super fun activity. Keep it up as your exercise routine!

Online Lesson

Explore storytime, product tutorials, and so much more learning resources
Online Learning
Scan the QR code on the instruction booklet to get full access. Entrust your kids' education to the professionals!
What Kids Will Learn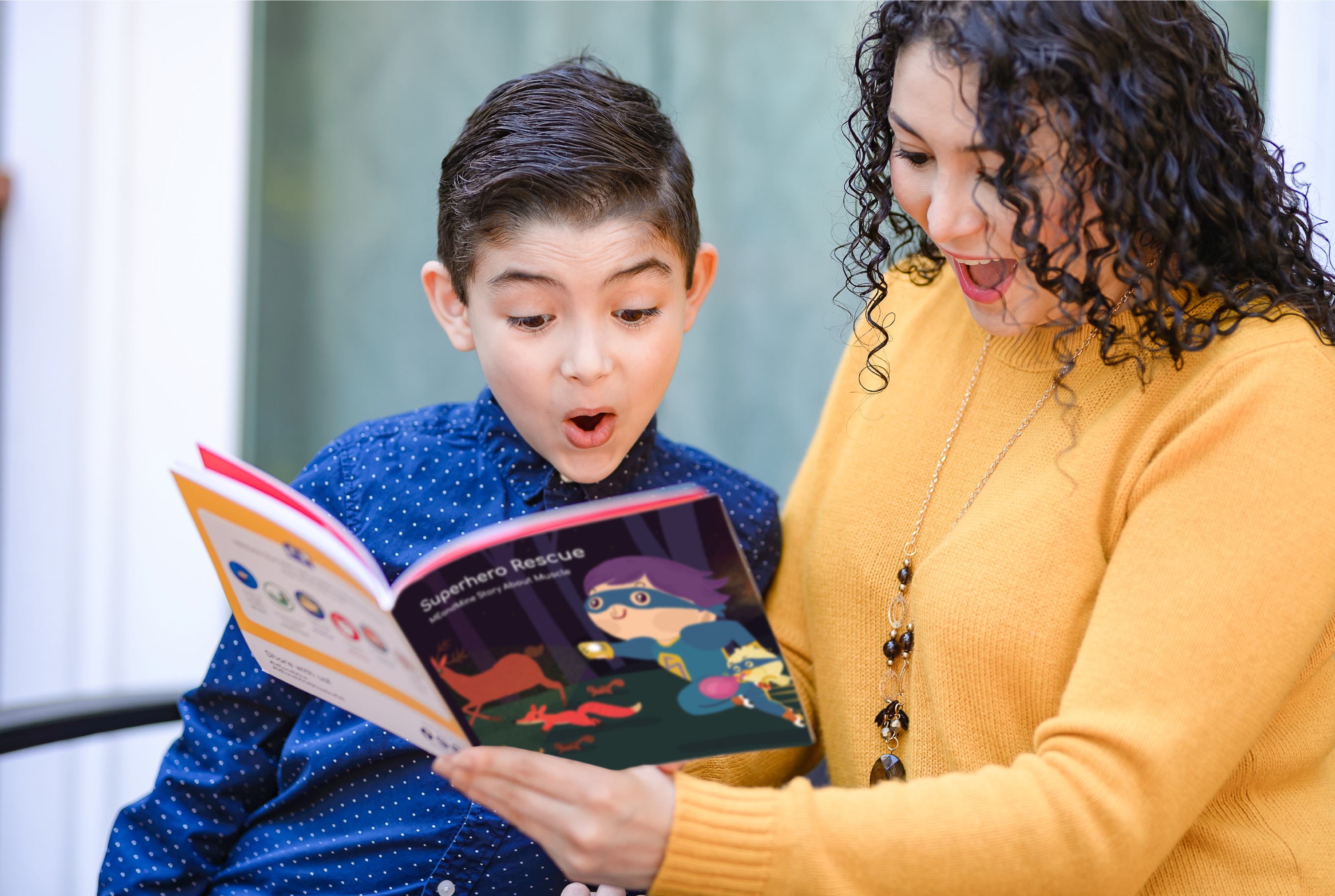 Body Science
Discover what we're made of through the imaginative stories designed by pediatricians & family science experts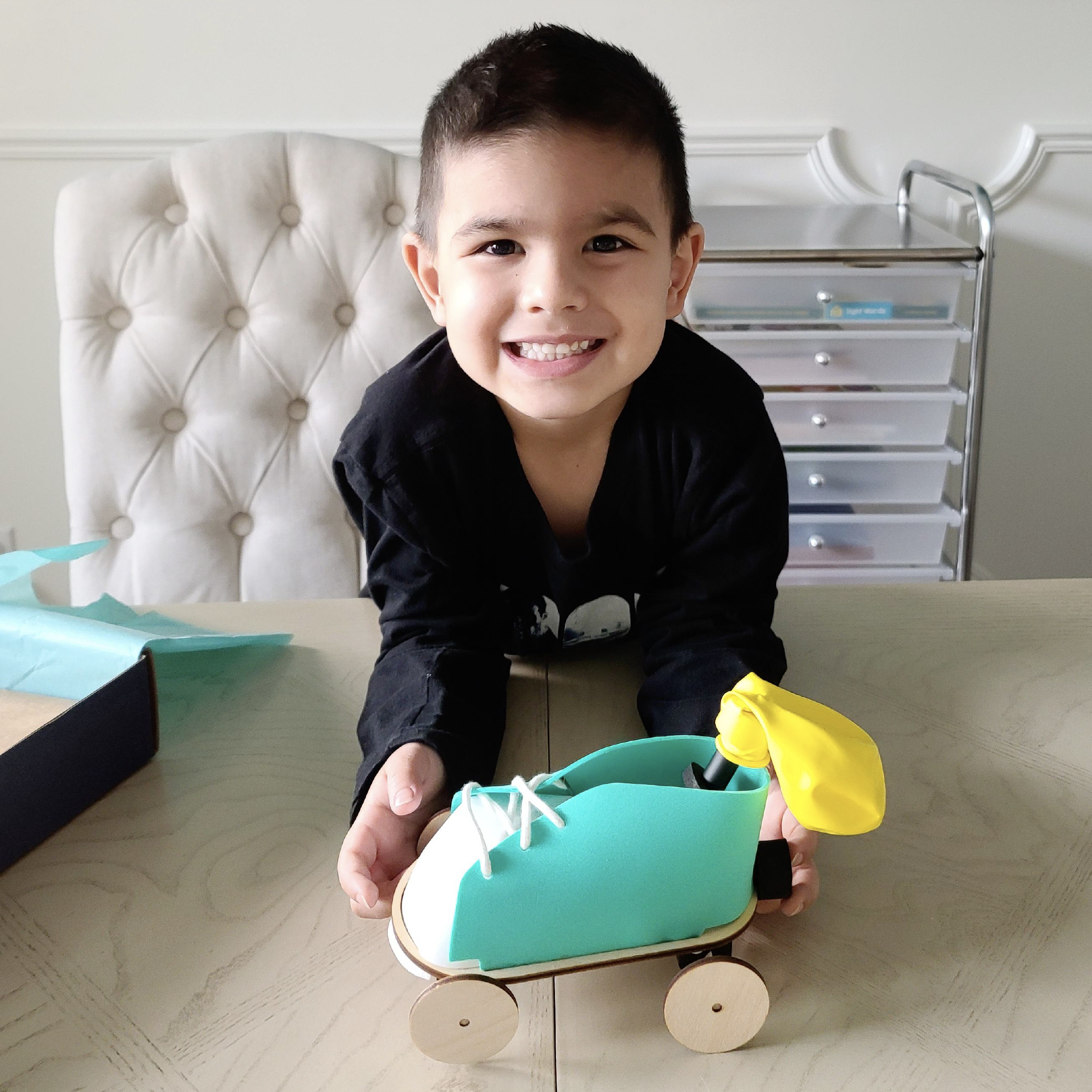 STEM
Build ballon-powered projects to learn the basic concept of muscle concentration and kinetic energy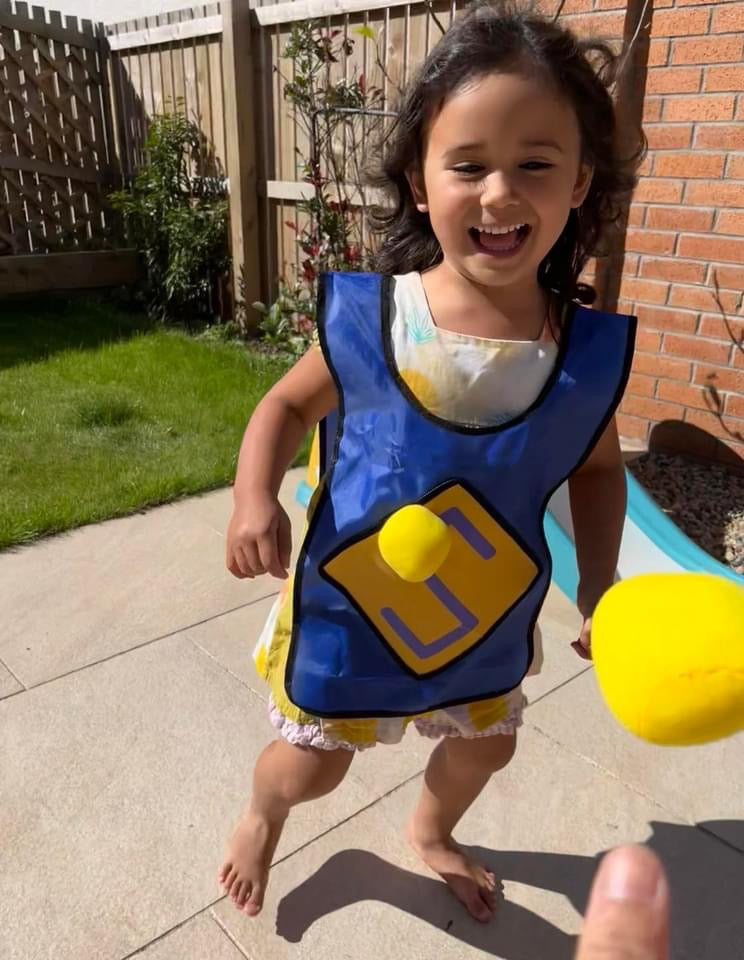 Healthy Routines
Empower daily physical activities through super fun dodgeball games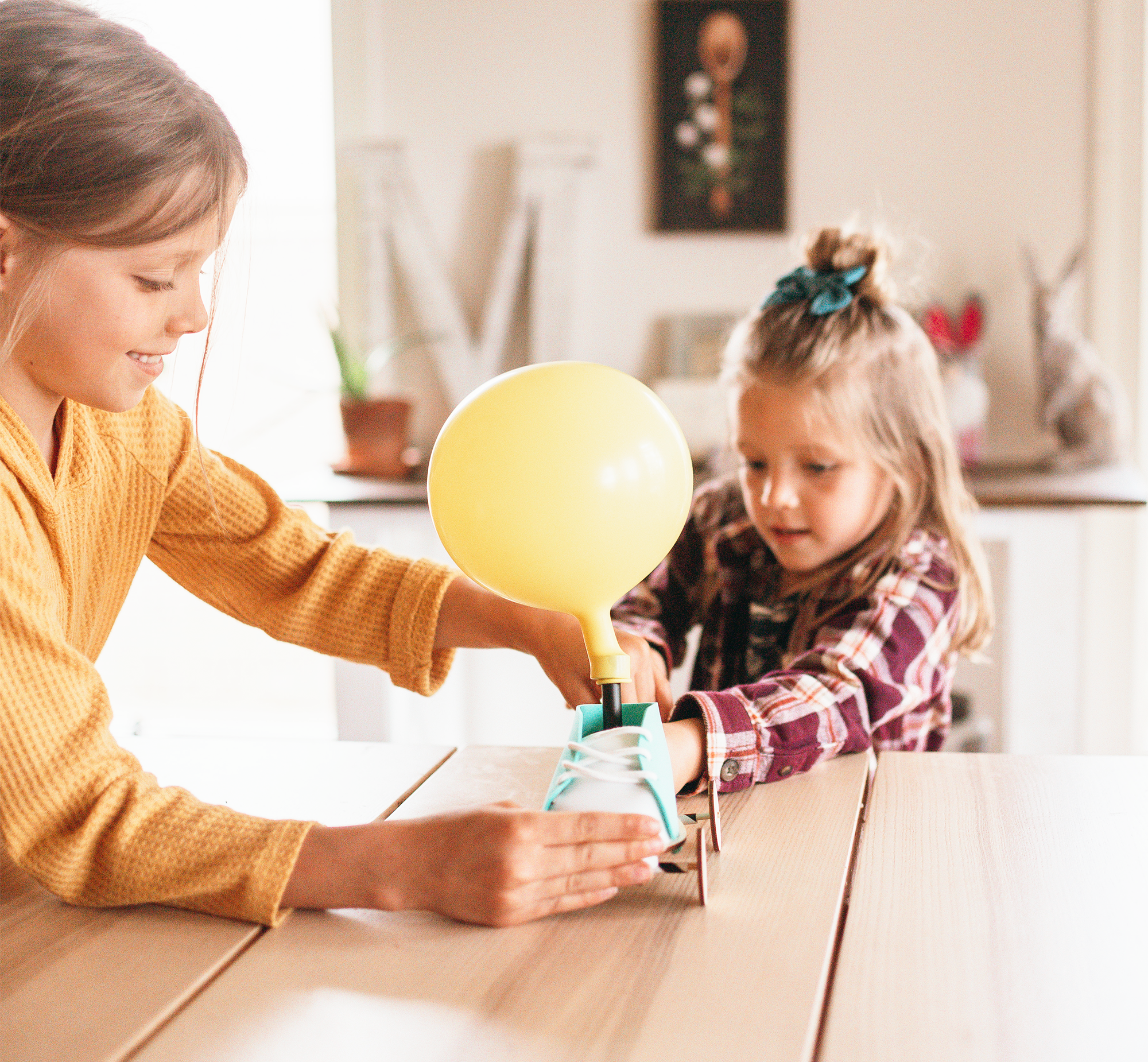 Emotional Intelligence
Promote self-awareness throughout this mission packed hands-on adventure
Extend your learning with a subscription
Ages 4-7

Explore Our Award-Winning Play Kits

Better STEM Greater Purpose

The interactive nature of STEM learning opens up countless social-emotional learning opportunities for kids 4-8, the prime time for intellectual and emotional development. MEandMine's unique STEM X SEL integration helps kids grow into well-rounded problem solvers.

Gift a Subscription

Ages 4-7

Explore Our Award-Winning Play Kits

Gift a Lifetime of Learning

Emotional learning is the gift that keeps on giving. We support a strong foundation for lifelong emotional wellness and help kids shine bright with confidence, self love, and the world around them.

Gift a Subscription

Ages 4-7

Explore Our Award-Winning Play Kits

100% Fun Guaranteed

Play is our brain's favorite way of learning. Our products are kid-tested for maximum fun and engagement. Brighten a playdate with our interactive play kits and enjoy the power of giggles!

Gift a Subscription