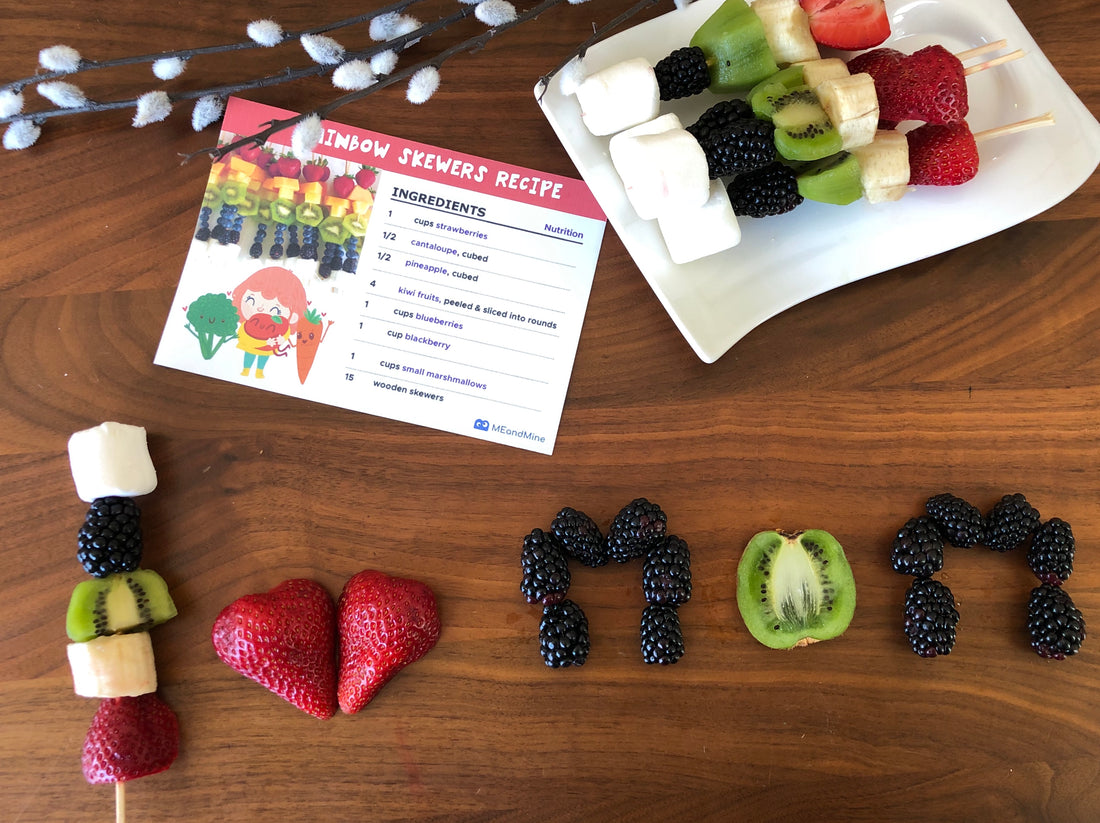 MEandMine Mother's Day Activity - Mama's Little Chef
 What is the best gift a mom can get for Mother's Day?
 It is knowing that her little ones are safe, well-fed, and having fun. A great way to keep the kids entertained, creative, and eating nutritiously is transforming them into Mama's Little Chef. Let's make Mother's Day memorable for the whole family. 
DIY Rainbow Brunch  
Make a Mother's Day Brunch using a colorful rainbow of ingredients! Check out the Quick Recipe for Rainbow Skewers. 
Use the Rainbow Guide to find creative ingredients that match the colors of a rainbow. Take that extra step of spelling out MOM with your Rainbow Skewers.
Can't go shopping? 
Cut out the printed ingredients and create your healthy rainbow plate for mommy!
DIY Fruity Flower Bouquet 
Printable Color-and-Cut Fruit Flower Bouquet
Tag us on your picture

 

@meandmine_ig