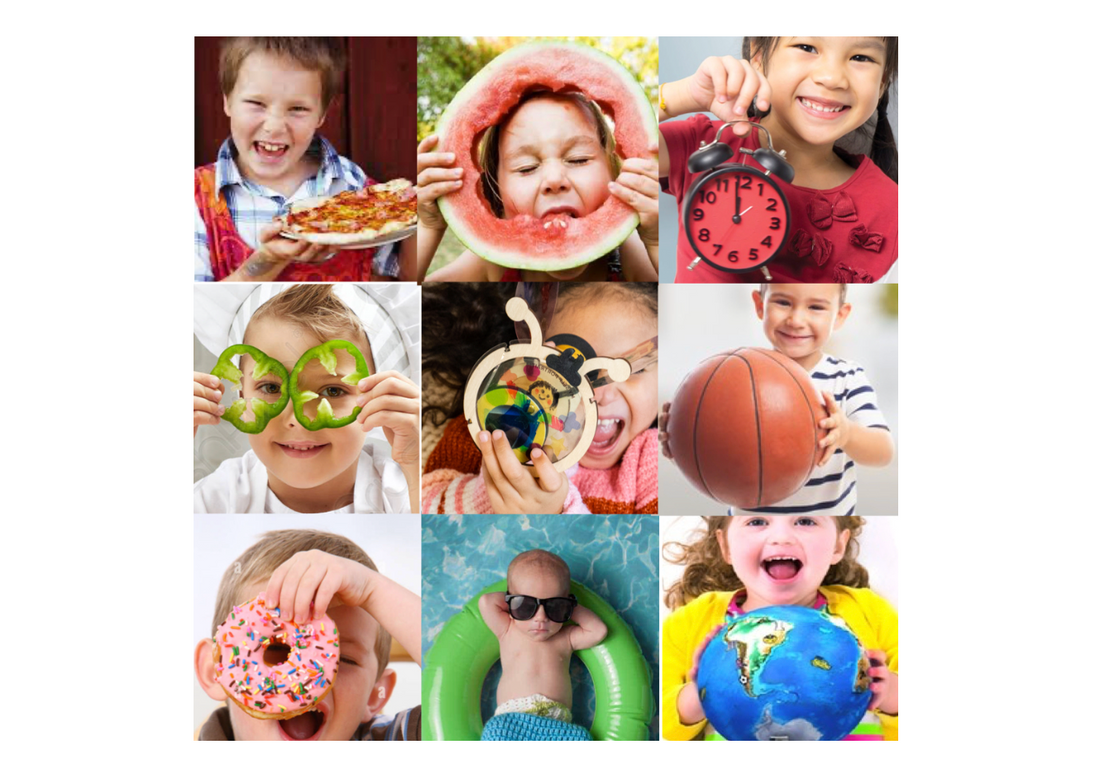 Happy Pi Day: Fun & Educational Kids' Activities
Happy National Pi Day! Every year, on March 14th, everyone celebrates what we now know as Pi Day. What even is "Pi Day"? Well, besides all the discounts from pizzas and pie shops, it is so much more! So what is that funny-looking symbol, π, that we all call pi? Well, it's one of the most fascinating numbers in math, physics, and life. Pi(π) stands for a number that NEVER ENDS. Crazy right? Just like how a circle has no ends, the number Pi also has no ends, as it goes on forever without repeating. 
How do you explain Pi Day to a child?
The first calculation of π was done by Archimedes of Syracuse, one of the greatest mathematicians. Crazy enough, Pi Day was founded at the same place as MEandMine, San Francisco! In 1988, a physicist, Larry Shaw, proposed turning March 14th into Pi Day, echoing the first three digits of π, 3.14.
In 1988, Larry, the long-time employee of San Francisco's Exploratorium Museum, a place that encouraged visitors to engage in hands-on learning about science and technology, led the world to celebrate its first Pi Day. His idea stemmed from his passion for science and math. According to his daughter, Sara Shaw, "He always sort of liked to combine crazy, fun ideas with science and math. It's a celebration and a coming together of everybody to enjoy something that is based on science but in a fun, educational way. It's both fun and science, and those things are not mutually exclusive." 
Here at MEandMine, we also believe that learning and fun are not mutually exclusive! We strive to create a world where our kiddos are empowered to pursue their love for learning and exploring. Through our award-winning hands-on STEAM boxes, we, as a team of educators, pediatricians, family science experts, psychologists, toy geeks, and parents, are obsessed with creating family bonding experiences where the lines between fun and learning are blurred. We strive to help our little ones develop resilience, empowering them to have fun challenges to allow them to gain problem-solving skills by engaging in stimulating hands-on STEAM learning. 
Pi Day Activities for Your Kids
Celebrate this special day with pi-themed activities that get your little ones thinking! 
Get kids excited about math! To celebrate π day, look around and name all the circles you spy. Take this challenge one step further by looking for all these different objects. Can you find at least 25 circle objects?
Put your kid's memory to the test! Challenge your kids to memorize as many digits of pi as they can. Obviously, it's impossible to memorize them all, but encourage them to learn as many digits as they can by having a friendly competition! 
When we think about Pi day, one of the best ways to celebrate this day is by baking a pie! Instead of taking the easy route and buying a discounted pie at your local shop, we challenge you and your family to put on your chef's hat and bake a pie together! Encourage your kids to help you measure out the ingredient and mix them together! Don't forget to turn this sweet activity into a learning experience by showing them the relationship between the circumference and diameter of a circle using a pie dish! Celebrate your family's teamwork skills with a sweet or savory pie.
Celebrate Pi Day Today and Spark a Love of Learning Tomorrow! 
Pi Day is a great opportunity to get kids excited about STEM. By engaging in fun activities and games, kids can develop creative problem-solving, critical thinking, and mostly social-emotional skills that help kids connect to their world more meaningfully. Whether you bake a pie, set off on a scavenger hunt, or challenge your kids with hands-on projects, there are endless ways to celebrate Pi Day. So, get creative, have fun, and happy Pi Day!
Celebrate Pi Day with Amazon's 7-Day Deal on Body & Emotion Science STEM kits
It's Pi Day and we're cooking up a sale to celebrate! Get 30% off during our Pi Day sale and discover super-fun learning play kits that develop critical thinking, early emotional literacy, and self-confidence.