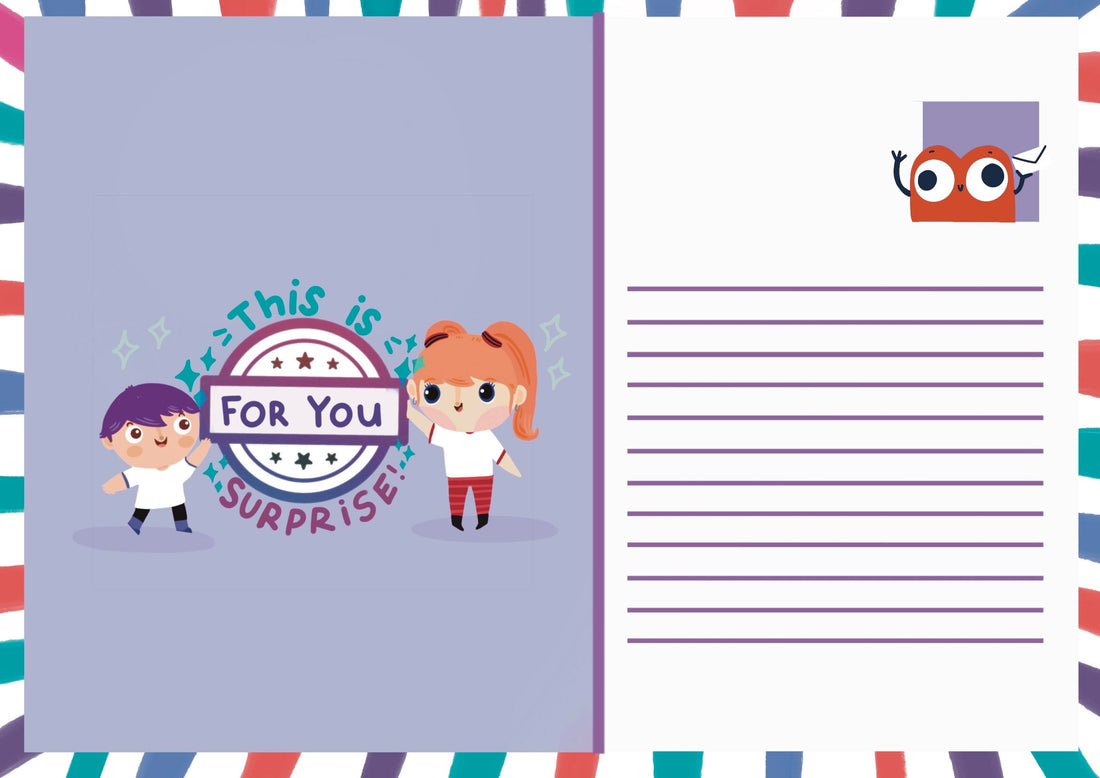 Free Printables! Write a letter to your kid
Are you ready to celebrate the incredible kids in your life? National Absolutely Incredible Kids is right around the corner, and we can't wait to share some fun and meaningful ways to honor the amazing children who inspire us every day. Kids are amazing creatures. Their ability to learn, adapt, and bring joy to the world is never-ending! Whether you're a parent, grandparent, aunt, uncle, or friend, there are plenty of ways to show your support and appreciation for these extraordinary young people. Download the free printables and join us as we explore different ideas for making it a day to remember for your family and kids! 
Ways to Celebrate National Absolutely Incredible Kids Day
1. Write a Letter to Your Kid - Download Free Printables!
Did you ever receive something in the mail as a child? Maybe it was a letter from grandma or a subscription box from your dad. Receiving a letter just for them makes a child feel important. Take the challenge to WRITE it down in a letter to that absolutely incredible kid in your life while strengthening your parent-child relationship! Make sure to remind them about what makes them the special human being they are. Take this time to show your appreciation for them and even try throwing in some advice for your kids or words of encouragement! Growing up in this world is difficult, and you as a parent are in the powerful position to inspire them and build their confidence. 
2. Do a Family Activity with MEandMine
Not getting enough from just a letter? Grab your entire family and spend this special day exploring an award-winning MEandMine kit! Dive into the storybooks and immerse yourself in the hands-on play experience that makes learning fun. 
Gift your kid "Amazing Me" play kits at 30% off on Amazon
For more social-emotional learning fun, check out MEandMine's Blog for more ideas!
Make Every Day an Absolutely Incredible Kids Day
In conclusion, as we celebrate National Absolutely Incredible Kids Day, we can't help but be amazed by the remarkable qualities that make children truly incredible. Their boundless imagination, infectious curiosity, and unwavering resilience inspire us every day. So on this special day and the many days ahead, don't forget to celebrate these amazing children and all that they bring to our lives! Take time to write letter to them to further encourage them as they embark on the wonderful experiences life has to offer them.