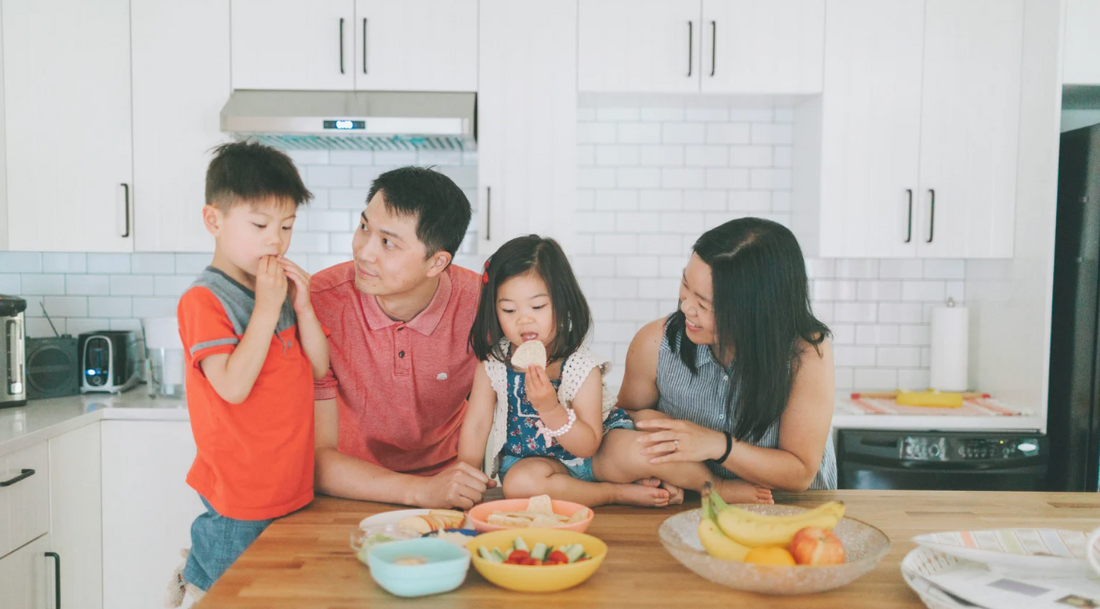 Expert Tips to Help Your Picky Eater
Raising kids who eat a variety of healthy foods can be a challenge in our hectic lives. Check out what Dr. Tim Lee, M.D., say about building healthy habits! Here are 3 simple tips to develop healthy eating habits for kids of all ages. 
Expert Tip #1: Create a positive eating environment 
When it comes to picky eaters, remember to avoid pressuring or forcing your child to eat. Create a pleasant and relaxing mealtime environment that allows kids to explore and make their own healthy choices. Avoid bribing them to finish their plates or eat specific foods. Treat them how you would like to be treated-with respect and understanding. By taking a gentle approach, you can foster a positive relationship with food for your children and reduce frustration for everyone involved.
Expert Tip #2: Involve them in the meal process
Involving your kids in meal planning and cooking is a great way for them to learn about nutrition and get excited about meals. Select age-appropriate tasks so kids can play a part in the kitchen. At the end of the meal, don't forget to praise the little chef! Try out theses Age-appropriate tasks: 
Ages 2 to 3-year-olds:
Measuring dry ingredients 

Measuring water in measuring cups 

Kneading dough 

Sprinkling salt or sugar 

Decide what to eat
Ages 4 to 5-year-olds 
Picking vegtables 

Washing produce 

Whisking eggs

Helping with set-up and clean-up
Ages 6 to 7-year-olds
Peeling vegetables and fruits 

helping wash the dishes 

Cracking and separating eggs

Cutting vegetables and fruits 
Ages 8 and up
Helping with the shopping list 

Meal planning 

Making parts of their own school lunches 

Reading and following the recipes 
Expert Tip #3: Have meals together as a family
Eating together as a family on a daily basis is essential and provides a chance for parents to introduce their children to new foods and to be role models for healthy eating. 
Additional Parenting Resources: