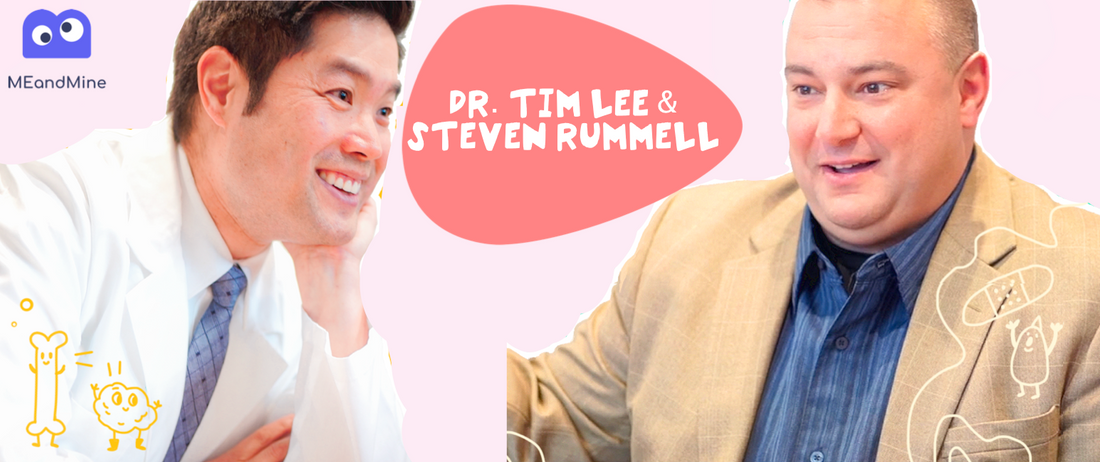 Expert Tips on Healthy Habits for School Reopening
 We all want what's best for our students. Recently, school districts have considered many perspectives as they voted on whether to reopen schools as normal this Fall. Parents and students are feeling a variety of emotions - relief, elation, anxiety - about schools reopening.
On July 17, Governor Newson announced his plans for school re-opening, stating that "health data will determine when a school can be physically open – and when it must close – but learning should never stop." 
So, there is quite a lot of ambiguity to navigate. We asked a power duo, veteran educator and school administrator, Steven Rummell, and pediatrician, Dr. Tim Lee, for their expert tips on what parents can do to help adjust to this "new normal."
 Q: What can parents do to help alleviate the anxiety about returning to school?
Discuss the positives of returning to school – the opportunity to see friends and classmates, having fun, and learning from each other. Good communication and understanding of the school district's plans for a return to school are critical. 
Talk to your children and listen to their concerns

Monitor your children's behaviors for sudden changes in irritability, eating, sleep, and other health cycles

Proactively communicate with your children's teachers, especially when they are beginning a new school year with a new teacher remotely (i.e., having never met them in person can inhibit the formation of personal connection with a key adult in their lives)

Emphasize healthy habits to protect everyone from this virus 

Keep routines, especially outside of school hours, to ensure that even if the school model changes multiple times (e.g., from in-person to hybrid to full remote learning), children will continue to have predictability at home
 Q: What can we practice at home to enforce safe, healthy habits?
If schools return to in-person classes find out what health practices and protocols are in place at school. Discuss and observe the following behaviors with your children as a way to fight germs and prevent illness. You are important role models for your children and can model: 
Proper handwashing

Avoid touching your faces

Avoid sharing food or drink

Maintain social distance 
Wear masks

Make it fun and engage with your children when promoting these important safety habits (for example, a contest to see who makes the most bubbles on their hands)!  
 Q: If schools remain in physical distance learning environments, what can parents do to create a conducive learning environment at home?
Whatever the home environment, children need a quiet place to work: 
Have a 

designated space for learning

 

and have your children use it consistently

Set up parental controls on devices to ensure that your children are only using the internet for designated learning activities during school hours 

Also, if multiple children are learning from home, establish agreed-upon routines to share space during the day

Available supplies for your children, good lighting, and proper seating 
 Q: How much time do you suggest children stay on technology for virtual learning experiences?
The amount of time spent on technology for virtual learning will vary based on your children's grade level and the school's academic program. The most important thing is that online time is used purposefully and this should be communicated by the children's teachers. 
Although there isn't a standard, the least amount of screen time for distance learning is best.  Nonetheless, with the quarantine, many families are using screens to relax and engage with their friends and families.  Most pediatricians recommend no more than 2 hours of screen time for entertainment (for example, video games, YouTube) per day.
Lastly, with the rise of screen time for many of us, it is important that parents and children take frequent breaks to recharge, connect as a family, and also be physically active.
 Q: How do you suggest a parent support their child adapting to this new learning method?
It is a reality that screen time for adults and children alike has increased during these challenging times.
Depending on the model the school is using, the age of your children, and the virtual learning tools available, the best way to manage this is by:
Communicating with each other on an ongoing basis about how they are feeling and what is making them feel that way

Build into the day physical movement and extension activities, like music and art, that the schools may not have available. Engage your children in learning away from the screen such as talking about flowers on hikes, making bubbles in the kitchen, or reading a book together